DogWatch of the Carolina Coast
It's all about your dog!
In 1995, I was an employee of an Invisible Fence dealership. I enjoyed helping people keep their pets safe at home. A year later I decided to start my own dealership. I researched several hidden fence companies and found I was most impressed with DogWatch®. It has a superior product. Even back in 1996, DogWatch was committed to being a technological leader in the industry. Today they offer the only system with the FM Safelink design, 2 yr. battery life vs. the 3 to 4 month battery life of the competitors, and a user friendly transmitter. DogWatch also prides itself on its best-in-the-industry customer service.

When I found out DogWatch had a dealership available in Wilmington, my family and I excitedly moved here! Since then, we have been blessed with 2 girls: Katie and Becky. We also have 2 beloved Black Labs: Ellie and Salty. Our family-run business is the only locally owned and operated hidden fence dealer covering the coastal Carolinas that has not changed owners in the last 20 years.

I have watched many other companies come and go while DogWatch has maintained a strong presence in the market. We have served thousands of customers. I emphasize a good training program, and have participated in many dog-training seminars and classes. I enjoy working with my customers to train their dogs, often with the assistance of my training partner and beloved dog, Ellie.

Please contact us for a free estimate. We would be glad to serve you!
Service Area
We provide services to customers in the North Carolina Coast and part of the South Carolina Coast area, including the towns and cities of Burgaw, Carolina Beach, Castle Hayne, Conway, Jacksonville, Little River, Loris, Myrlte Beach, Shallotte, Ogden, Sneeds Ferry, Surf City, Topsail, Wallace, Wilmington and the surrounding area., NC and the surrounding area.
Get a Free In-Yard Estimate!
Our representatives will meet you at your home for a free in-yard estimate. We will help assess your needs and customize a solution that suits both you and your pet. Call today or schedule an appointment to get things started!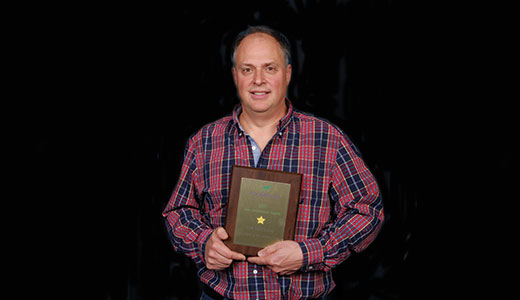 Why Choose DogWatch of the Carolina Coast?
1. Our number one concern is the safety and well-being of your pet. We provide the support you need to ensure successful training and happy containment.
2. We provide a proven PetFriendly™ training program. We train your dog (or cat) to recognize the boundary flags and the audible warning signal (or vibration) before introducing the correction.
3. We are experienced professionals committed to providing excellent customer service and support. We strive to service every customer promptly and courteously.
We want to hear about your experience! Write us a review on Google+
Simply the best. No getting around it.™
Another reason to choose DogWatch of the Carolina Coast is that we are an authorized DogWatch dealership. The DogWatch Hidden Fence is the most technologically advanced and the easiest to use, and it is backed up by a no-hassle Lifetime Warranty from a company with more than 25 years of keeping pets happy and safe.

What makes us Simply The Best?
---
Customer Testimonial
"From the beginning your promptness and professionalism was apparent. Also, the quality equipment from DogWatch and the lifetime warranty made it an easy choice."


Tony Chambers