What People Are Saying About DogWatch of the Carolina Coast
Joanne Thompson, D.V.M. Managing Vet, Hanover Regional Animal Hospital
DogWatch underground fencing has definitely given me a peace of mind and I encourage all dog owners to consider having it installed.
We want to hear from you! Write us a review on Google+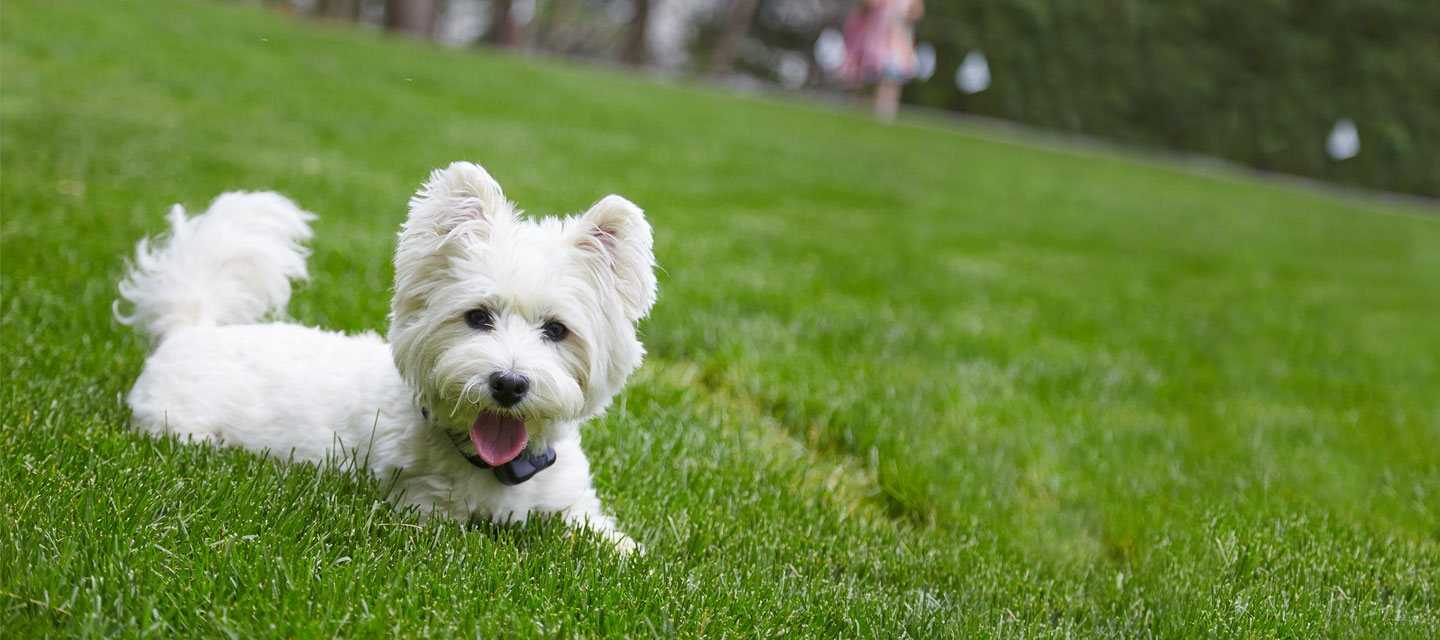 Diane Gallagher, Dog Train
I have known Rob Girolami since he became the Dogwatch Dude in 1996. We have trained together in Retriever field work and remote collar work as well as conventional leash and collar work. Rob is well versed in many different training methods which means he can adapt to different dog personalities and learning styles and get the job done with the least amount of stress to the dog. He is a real-deal dog man.
Chris Coble, DVM, Port City Animal Hospital
Dogwatch® was definitely the right choice. I would strongly recommend it to anyone.
Dave & Anna Howard
Suddenly, I had a big problem! My dog, a 5 year old Plott Hound had just become entangled with a neighbor's dog for the 3rd time and this time it was serious. Never again could my dog encounter that dog or the results might well be tragic.
I live on a 60+ acre farm and I needed to be sure that my dog would stay in the area designated and not stray out of that area. If only I could fence in a 10 acre portion of the farm, I could keep my dog in a sufficiently large area for a hound and keep her out of harm's way. But that would be a daunting task!
Fences are not cheap, even if you do the work yourself and I knew I didn't have the time to do that. So my next idea was to install an underground electronic fence, which I knew of, but had never had personal experience with. I researched and read everything I could find on the subject. I wanted the best system out there; modern technology, state of the art quality was what I wanted.
DogWatch, in my opinion, is the clear front runner in the industry. I was impressed with the fact that it uses the FM band and their newest model could be linked to the internet and allow instant notifications of power outages, broken underground wires or low collar batteries. Notifications could be sent to multiple family members via text or email. It could also be outfitted with battery backup and the dog collar batteries will last for up to a year or more, so no battery charging needed. One catch for me was that it was only available through a dealer, or at least it seemed to be a problem, because I like to do things myself. I had 10 acres to cover, so burying 3,000 feet of wire seemed very costly and probably out of my budget if I had to pay someone to install it.
So, after looking at every choice and studying the situation for a few days, I finally decided to call Rob, the owner of DogWatch of the Carolina Coast. That call turned out to be a very fortunate move for me. He was exactly what I was looking for. With Rob, I got the whole package. 1) He is an expert who, having been in the business for over 20 years, could answer any question I had, 2) Rob would work with me and my situation. He was fully aware of  cost as a problem for me with such a large property and he worked with me to make it possible, 3) Rob is an expert dog trainer and his services in that regard may well be the difference in a successful result and an unsuccessful one, 4) Rob is on call and there to assist at a moment's notice when something goes wrong. In fact, he gets the text and emails just like we do and if the system isn't back up and running promptly, he checks in to offer help.
I have had my system for nearly 2 months now and I am completely satisfied with it. It has worked exactly as advertised and I have no problem giving the system a 5 star rating. But Rob is also a major part of why I have taken the time to write this. He is a real asset for me, just knowing that I have someone to call when I need help or advice is worth a lot. You cannot go wrong with Rob and DogWatch.
Keith & Jan Betts
We would definitely recommend your company because of the quality of the product, training and personal service you provide.
Bill Wilcox
Your fence and training has been a blessing to our Polly, with her special needs. I will happily recommend your services!
Tex & Jan Stevens
Rob did a wonderful installation, providing a lot of useful information. He also was outstanding at the training he provided. His prices are very reasonable also.
Tony Chambers
From the beginning your promptness and professionalism was apparent. Also, the quality equipment from DogWatch and the lifetime warranty made it an easy choice.
Joanne Thompson, D.V.M. Managing Vet, Hanover Regional Animal Hospital
DogWatch underground fencing has definitely given me a peace of mind and I encourage all dog owners to consider having it installed. I am the owner of a Shih Tzu and a Boykin spaniel that have both worn DogWatch collars almost everyday with absolutely no adverse effects. The fencing installation was done without any disruption to the yard. The collars are durable, lightweight, comfortable and water proof. I have no reservations about highly recommending DogWatch.
Aunt Kerry's Pet Stop, Wilmington, NC 
We absolutely love DogWatch and are proud to recommend them to our customers. They have provided immeasurable service to our community (and staff) for over a decade. DogWatch has amazing customer service as well as product. Rob is excellent at training your dog to the fence and will help as long as you need it! If you are on the fence about what they can do for you, we highly recommend you give them a call and get a free consultation!
Tammy S. 
Robert is amazing. Our dog is so happy and so are we. Robert was so dedicated to helping us and our dog with a very difficult yard to protect our dog. His training was perfect and his description of how it all comes together was very understandable. He trained us along with the dog. Today our dog is chasing a soccer ball and running all over the place. He is very happy. Thank you again Robert for your dedication. We appreciate you and Ellie.
Jennifer L. 
Rob and his crew were on-time, efficient, and professional. The system is amazing, and Rob's knowledge, installation, and owner training took everything to the next level. Our system was installed quickly (2.5 wooded acres in less than 3 hours) and he personally worked with our dogs to ensure the maximum benefits of the DogWatch system. Best fencing system around!
Carolyn M.
I had doubts about any electric type fence but Rob explained how everything worked and was able to set up a system that worked for me. The care he took in training me and my dogs to the new system couldn't have been better! I was amazed at how quickly my dogs took to the training. The follow up sessions he provided really helped. I am so happy with the whole process. I highly recommend DogWatch. Thanks Rob!
Skeet Carr, Castle Hayne, NC
Your DogWatch system works like a champ! I would recommend a DogWatch system and the services you provide to anyone.
Tell Us Your DogWatch Story!
We'd love to hear from you, too! Please consider filling out our customer feedback survey to tell us about your experience with DogWatch.